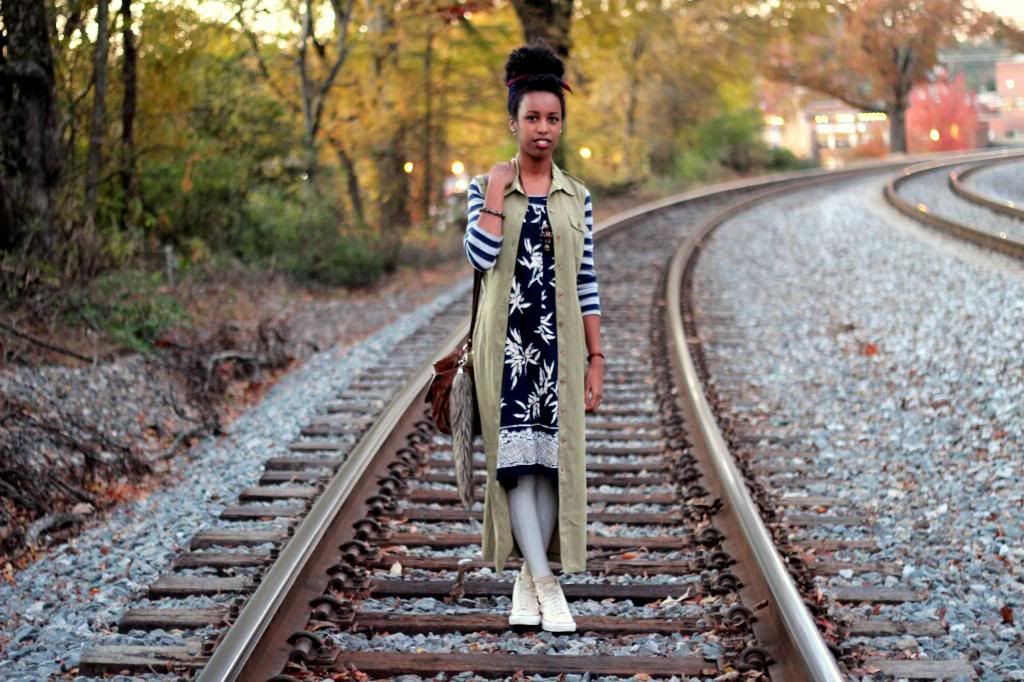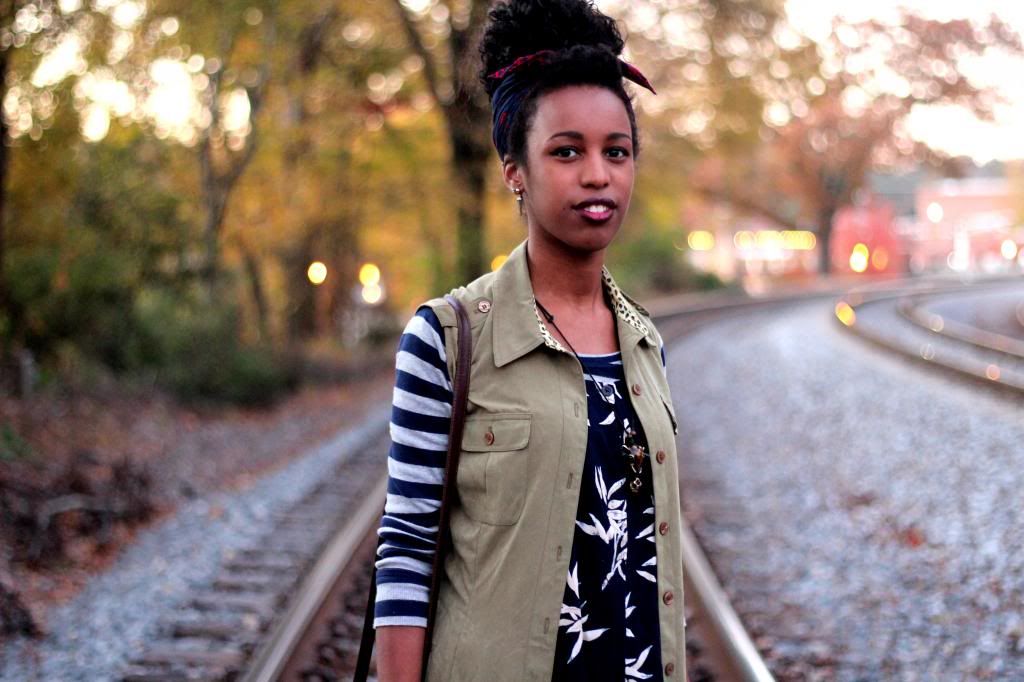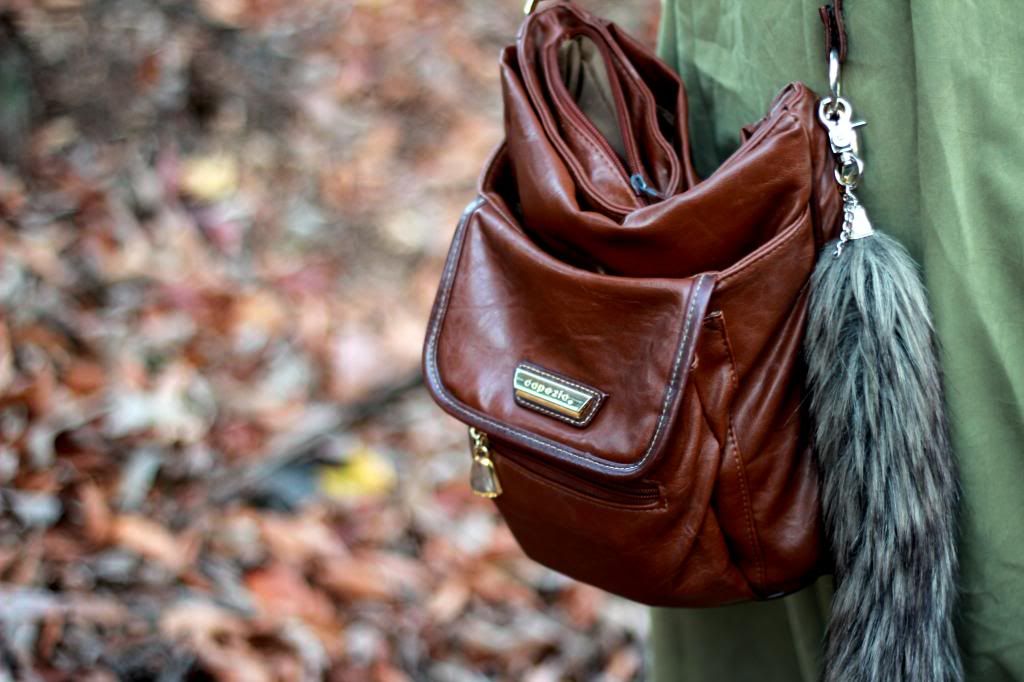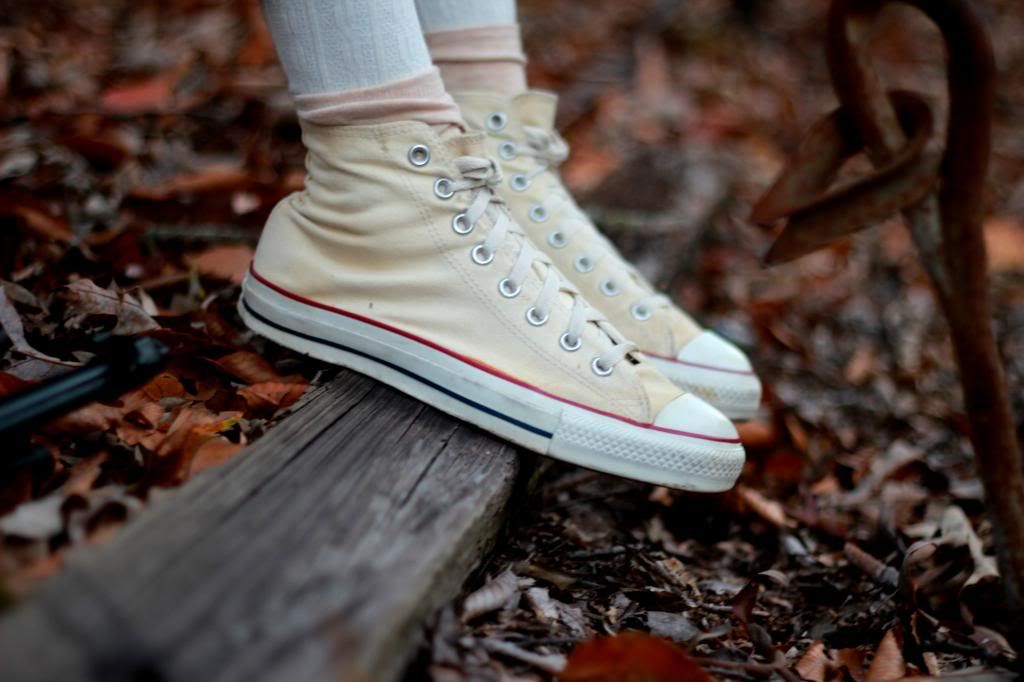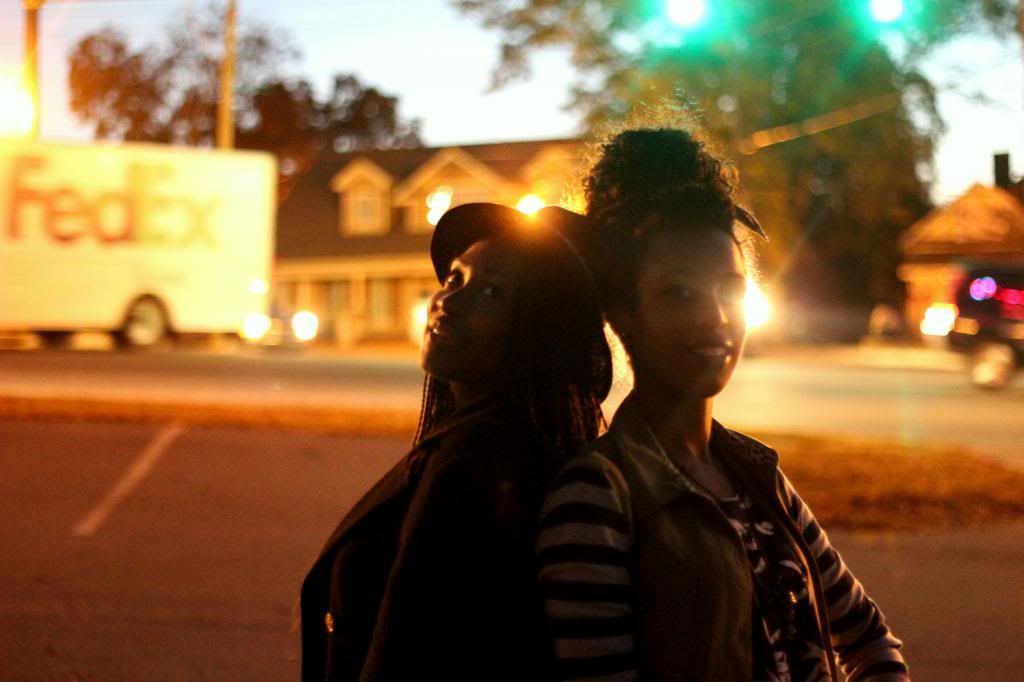 Sleeveless Trench Coat: Thrifted, Blue Print Dress: Thrifted, Bag: Thrifted, Cream Chucks: Gift, Lips: Revlon Creme in #663 and #447
I am proud to say that this outfit is almost entirely comprised of thrifted finds. As I'm sure I've mentioned, my most recent trip to America's Thrift was MORE than successful and I've been just dying to wear some of the stuff I found. But if we're being honest here, trench coats aren't very practical, as was discovered while trekking through the woods for these photos, so I haven't exactly been able to wear any of my more interesting pieces yet. But that hasn't stopped me from being in love with it. I found it in very good condition and am impressed with all the detail work. Made of a suede-like fabric and featuring epaulets (my mother tells me), breast pockets, and patterned collar detailing, it's a very tailored piece. And because I'm weird I paired it with my "moo moo" dress - that I don't care how frumpy it is because I am so in love with the print and MAN it's comfortable - for an eclectic look in keeping with my personality.
So I was beyond pleased when Miss Demetria Wells (right) aka Astronaumica told me she was in a photography type mood today. These fantastic shots are her doing, and it looks like we're going to be collaborating often in the future. As she is a talented friend, I couldn't be happier to be working with her. Joined by my gorgeous roommate Chanele (middle) aka Chanele in Black we make quite the dynamic trio.