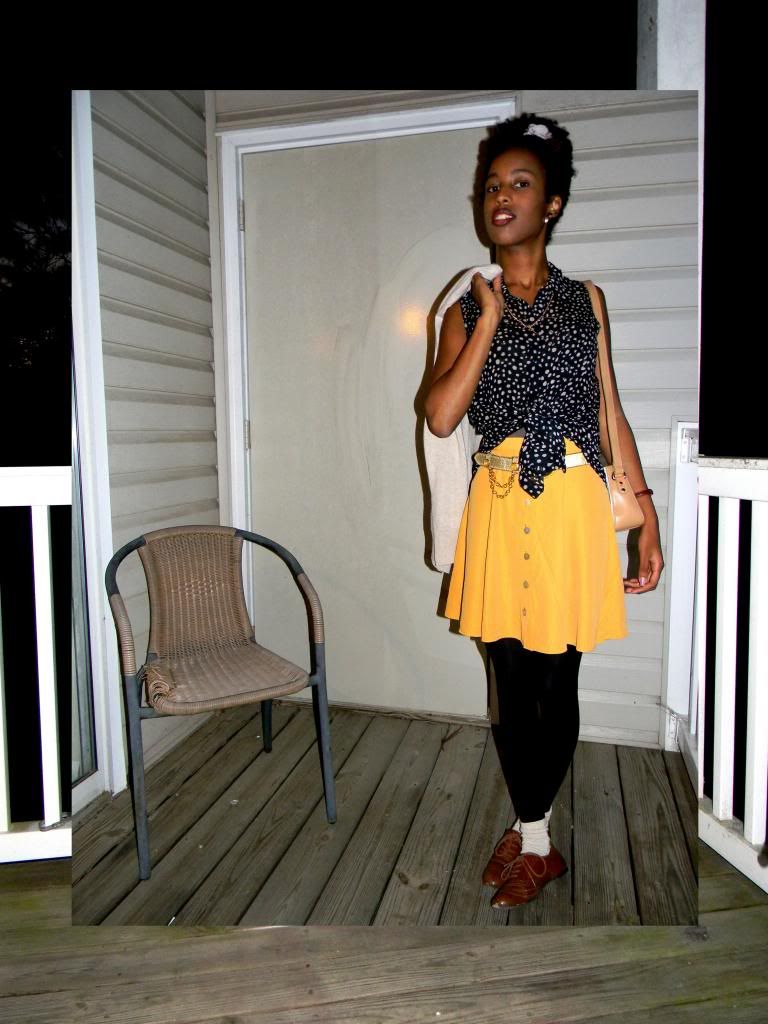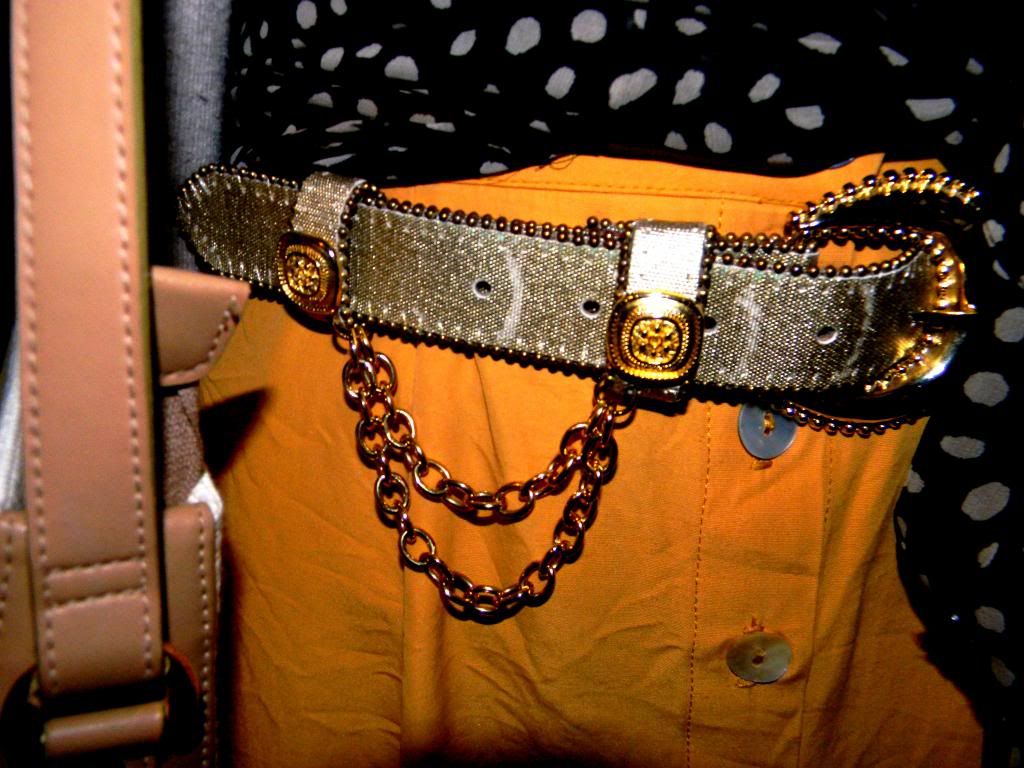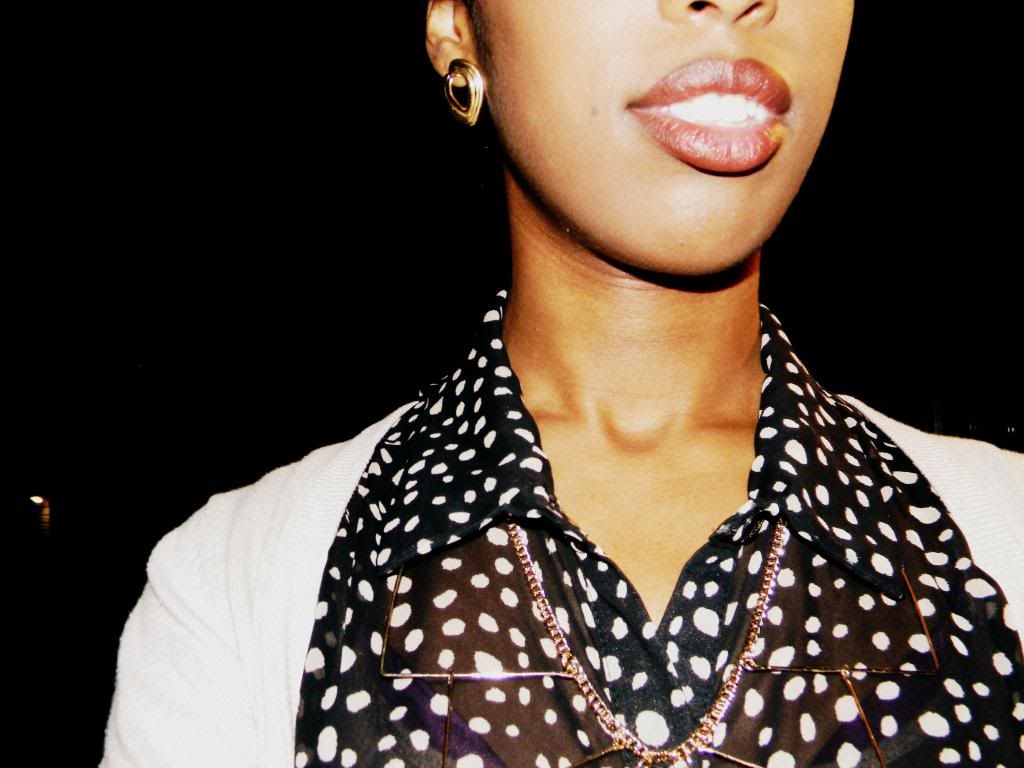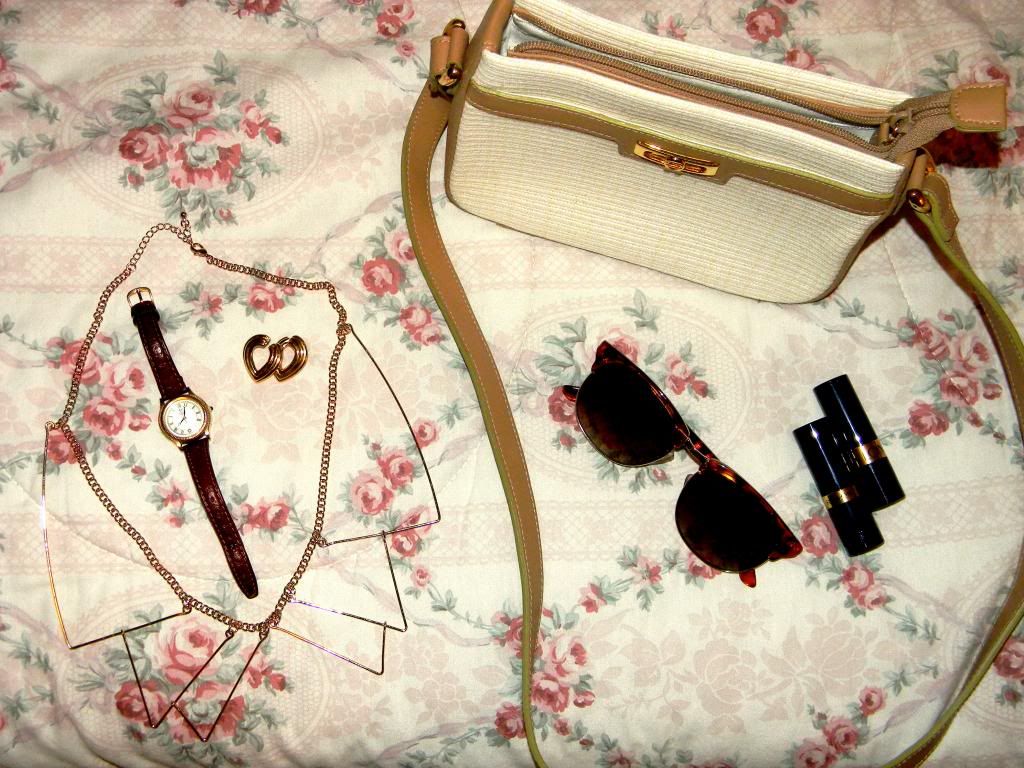 Shirt: Forever 21, Skirt: Thrifted, Belt: Gift, Bag: Thrifted, Shoes: Aldo
I picked up this skirt at America's Thrift. I know, you're probably sick of hearing that store name but I can't say enough about how much I love it there. I make out like a king most times I go. And with thrifting being so hit-or-miss, I say stick with what works.
Besides that I'm wearing some oxfords, my absolute favorite type of shoe, with socks and tights. A fail safe combination for fall if you ask me. And then there's the sheer button-down and collar necklace from F21 and H&M, respectively. Would you believe that this shirt is about down to my knees? I love tying off my button-downs like that but I honestly didn't think it would work at that length. This shirt is one of the most versatile things I own. Since it's so light it's perfect to stick under a sweater, and its breathable for those horrible Georgia summers. If you haven't already, I suggest you stock up on these. Because seriously, with 60 degree days followed by 40 degree nights, multipurpose clothes are the only way I survive.