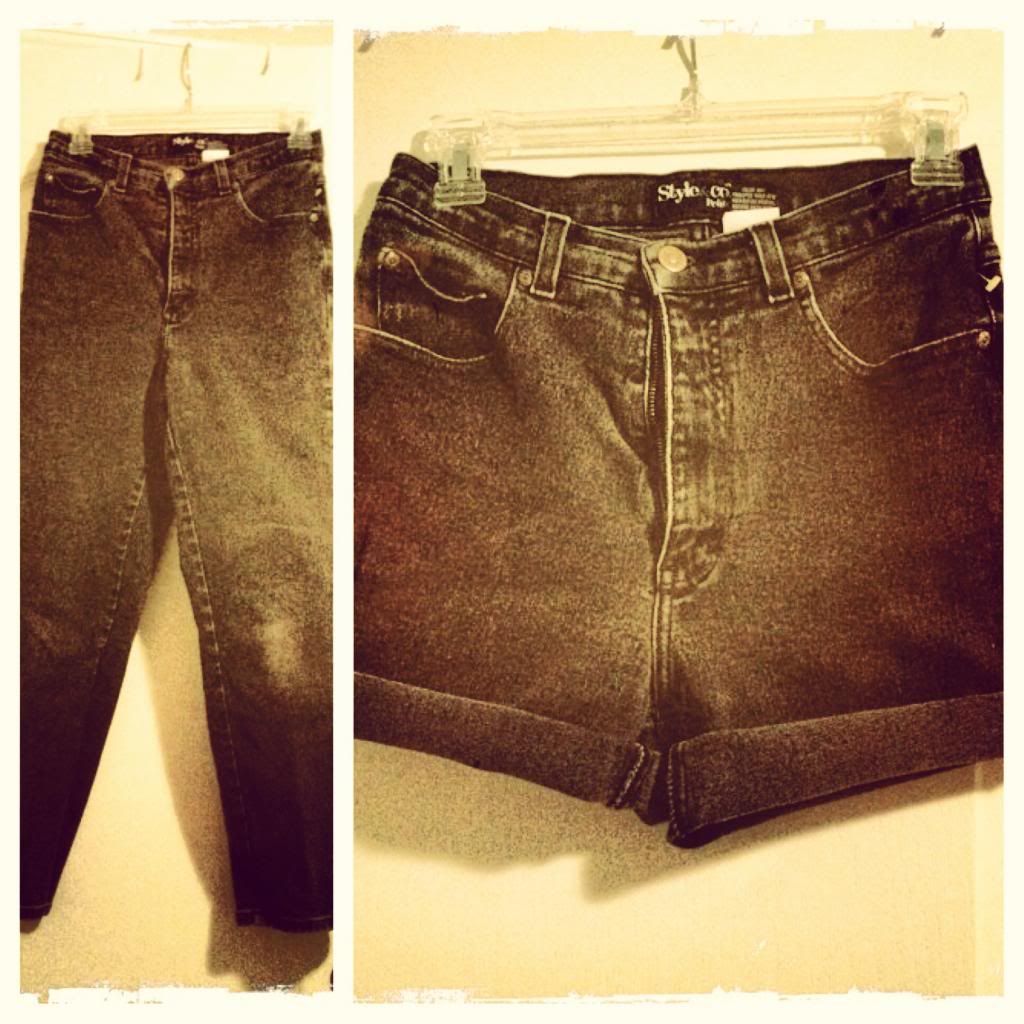 Knit Sweater: $5, Belt: $3, Jeans: $7, Striped Sweater: $5
So I decided to make a spur of the moment trip to Goodwill with my sister and a friend of mine. I usually don't care much for Goodwill cause it's rather expensive for thrifting.. but this particular one always has great stuff. I'm really super excited with what I found. I've had plans for a while to buy some black high-waist jeans to make shorts so that was an epic win. They fit like a glove and are fabulously comfortable. I may stud them or something, but I also like the idea of having a plain set of black shorts. I just want to collect shorts really, and stud and bleach and dye and mix and match the with tights and knee socks and whatnot. I have pretty simple needs. The belt was a lucky find. My mom gave me a belt like this with the chains and I love it but it's a little too dressy, so I really like this nautical belt because it's pretty but just casual enough to wear with shorts and a t-shirt. And of course I always look for sweaters when I'm thrifting. I particularly like the striped one for it's collar, and the purple one has a beautiful knit pattern with the partial button down front. Neither of which I have in my sweater collection.
Needless to say I'm in love.