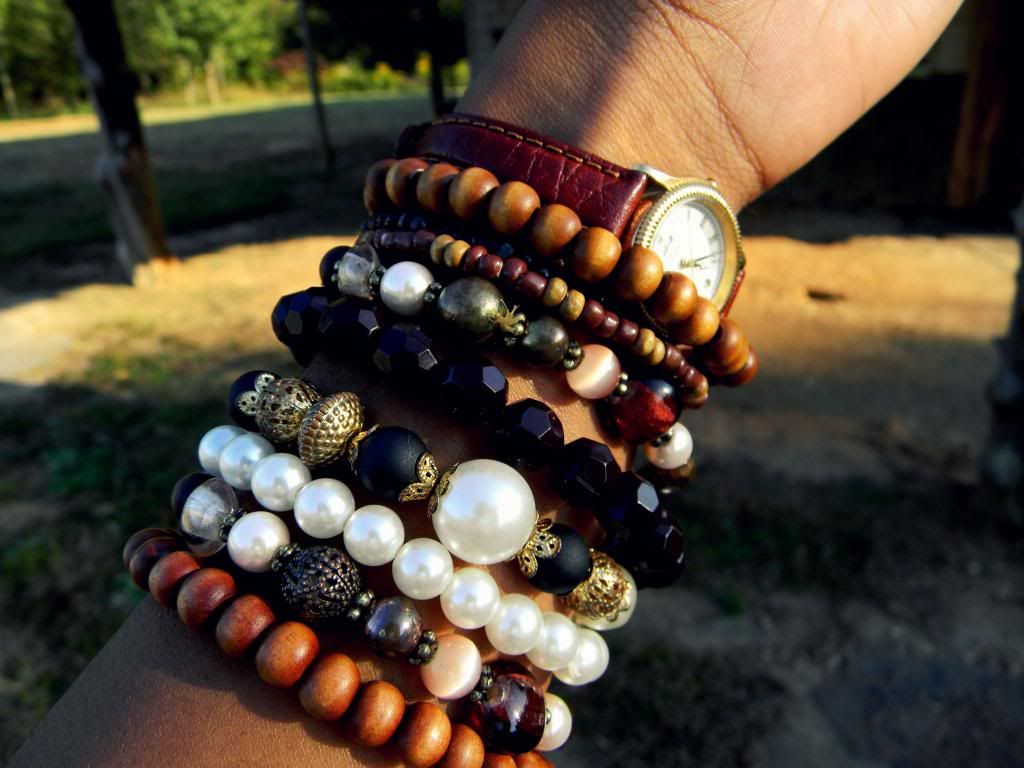 Cropped Hoodie: Thrifted, Printed Pants: Thrifted
I picked up these blue beauties at America's Thrift Store - depressing place really but definitely worth the visit - during the week and am basically in love with them. They're incredibly comfortable and I just love the pattern and the colors. I actually didn't like them when I first saw them, but they were $1.49 and then 70% off on top of that.. I mean really, it'd be a sin to walk away from a deal like that. So I figured, at worst, I could alter them or use the fabric to make something else.
But in the end, paired with this cropped hoodie also from a thrift store - with lace shoulder detailing which I LOVE - and a arm full of some of my favorite bracelets, I came up with this really comfy laid back outfit that was perfect for the last day of the week. I had early classes that day so I wore a forest green knit scarf too. It was pretty great really.